Darrin Elliott and Ian Kennard
Elliott Security Solutions, LLC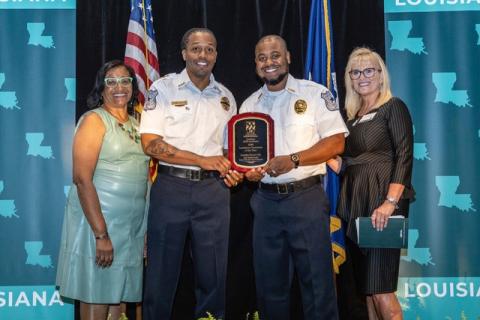 The LA APEX Accelerator Government Contractor of the Year is Elliott Security Solutions, LLC. which is headquartered in New Orleans, Louisiana and was founded in 2011.

The management team has over 80 years of combined experience providing quality security services. The mission of Elliott Security Solutions is to secure clients' personnel, premises, and assets to protect against property loss, damage, and criminal activity by providing the highest quality services at competitive prices. Elliott provides services in Louisiana, Mississippi, Alabama, Georgia, Florida, Tennessee, Texas, and California. Elliott Security Solutions first attended a LA APEX government training event in 2017 and began working towards procurement readiness in 2020.

LA APEX's Government Contracting Consultant, Colleen Broussard-Perry assisted Elliott Security in re-engagement COVID-19 Relief, keywords and bid matching, SAM registration, responding to sources sought notices, RFIs, capability statement, and size standards. Elliott Security Solutions is 8a and DBE certified and has been awarded contracts by Department of Agriculture, Department of Defense, Department of Homeland Security/FEMA totaling $8.2 million in government contract awards. 

Congratulations Darrin Elliott and Ian Kennard with Elliott Security Solutions, LLC and Colleen Broussard-Perry with LA APEX!
Michelle Williams
Pivot Healthcare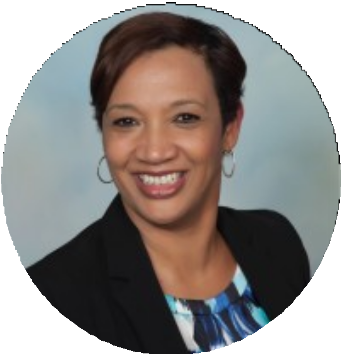 Michelle Williams with Pivot Healthcare is a  retired veteran, woman, minority business  owner. In 2020 She attended LSBDC and LA APEX training to understand opportunities she could  take advantage of to help expand her business. She secured a $413,000 FEMA contract to  provide COVID temperature screenings for recovery centers and FEMA camps located in areas affected by Hurricane Ida. She employs 21 people for this  project.
Jared Seré
Owner, Solvet Services, LLC
Solvet Services, LLC based in Lafayette, Louisiana, was started in April 2018 by Mr. Jared Seré. Jared is a Service-Connected Disabled Veteran having served in the United States Marine Corps during Operation Enduring Freedom/Operation Iraqi Freedom (OEF/OIF).


SolVet became a client of the Louisiana Procurement Technical Assistance Center (LA PTAC), in April 2018. In May 2018, he began working closely with PTAC on his quest to become a verified Service-Connected Disabled Veteran Owned Small Business (SDVOSB) through the Center for Verification and Evaluation (CVE). SolVet received its verification on December 3, 2018. In addition to CVE verification, PTAC has assisted SolVet with its mandatory federal government SAM registration, LA Gov registration, beneficial LED certifications, bid leads, quotes, proposals, General Services Administration, and Federal Supply Schedules.


SolVet initially concentrated on selling medical supplies and services.


Immediately prior to the COVID-19 Pandemic, SolVet had diversified into providing medical staffing to healthcare facilities who needed the licensed medical personnel required to provide COVID-19 support services. Thus, with the onset of the COVID-19 pandemic in March 2020, SolVet continued to supply these staffing services, while giving additional focus to supplying critical medical supplies to various federal, state and local buying agencies including, but not limited to the necessary PPE required to combat the virus such as hand sanitizer, nitrile gloves, masks, syringes, and respiratory equipment.


Solvet has been awarded 52 contracts totaling $41.5 million with Department of Veterans Affairs, Department of Defense, LA Department of Health, Department of Justice, Department of Energy, Fluor Federal Petroleum Operations, Technical Community Colleges, and Federal Bureau of Prisons.


Congratulations Mr. Jared Sere' with SolVet Services!
Debbi Mitchell
Owner, Vern's Bar-B-Que & Catering
Having been in business for over 26 years, I thought I was successful.  I cater for the NFL, NBA, FEMA, American Red Cross, Office of Homeland Security and my local Parish Government as well as catering for the private sector.  I am (8)a, WBE, MBE, WOSB, EDWOSB and DBE certified.  I had made a couple of attempts to land government contracts but to no avail. So I began to pray for guidance.  It started with me needing to go backwards to move forward. I had heard about this agency that could help and that occasionally held seminars. So I made the best decision ever; I contacted LA PTAC.  The staff was amazing - they listened and they kept in contact to see how I was progressing.  While working with them, a government contract solicitation was advertised.  Believe me when I say if it were not for LA PTAC, I would not be in my second year of a five-year contract.  I am currently the caterer contracted to feed the US Marshals at Camp Beauregard in Pineville, LA.

I am forever grateful for their services and have tremendous respect for the work that they do.
Jerry Hoffpauir
Government Sales Procurement Manager, Hanko's Metal Works
In the year 2018, Hanko's Metal Works entered a new company milestone; we become a GSA schedule contractor.  Our future now looks brighter to become a valued government supplier.  Applying for a GSA schedule contract is a long, tedious and sometimes frustrating process.  Without the help of Jane Kulick and the Louisiana PTAC staff, the application process would have been much more difficult and would have taken much more time and effort.  They continually provided hands-on assistance and guidance and went beyond Hanko's Metal Works' expectations.

"Hanko's Metal Works highly recommends that any LA business that is looking for assistance in existing or new businesses to contact the LAPTAC. They are great!"
Stuart Johnson
President, BlueWater Analytics
"I want to thank the Louisiana PTAC for all the help and guidance during the bidding process for the Hydroseeding part of the Naval Air Station water distribution project.  This would not have happened without your help!  Contract Award from Naval Air Station - New Orleans for hydro-seeding 1 million square feet."
Brittany Landry-Sailor
VP of Logistics, Scarlett Logistics
"We went to our local PTAC to ask for assistance in collecting funds owed to us by a WBE Prime. We were assisted by Eileen Lodge and she was able to get through to the Prime when we had been ignored for weeks. She was fair but firm in telling the Prime what their payment responsibilities were. She even followed up the next week to make sure the Prime communicated to us as promised. We were able to pick up a check for full payment the very next week."
Carrie Harper
Office Manager, Advantage Payroll, LLD
"The Louisiana PTAC has worked with us over the past three years to obtain our GSA schedule, then worked with us  on marketing our GSA schedule to government agencies. After successfully obtaining our GSA schedule and hiring a sales representative focusing directly on government contracting and GSA efforts, we have have received multiple government contracts via the GSA schedule procurement tool." Advantage Personnel was recently awarded LA PTAC 
Contractor of Year at the Louisiana Economic Development Small Business Awards event at the Governor's Mansion on May 2, 2017. Advantage Personnel recently secured a contract with IEM for staff augmentation for the LA Restore Flood Recovery Project."
Maria Marrero Darden
Business Director, Marrero, Couvillon & Associates, L.L.C.
"At my first meeting with PTAC, Cindy Carrier asked "So why haven't you pursued 8(a) status? I can help you if you like!" She planted a seed in my head and we are very grateful we listened. Cindy followed us through the process of applying for 8(a) certification and also made sure our profile on SAM accurately reflected the capacity and past performance of our consulting engineering business.

The services PTAC offers tremendously cut down on research time. Since receiving our certification Cindy has facilitated appointments with the Corp of Engineers and even attended the meeting with us. MCA is fortunate to have Cindy and PTAC cheering us on."
Justin R. Reeves
President/Owner, Justin R. Reeves, Inc. ((JJR)
In this photo from left to right: Kelly Reeves, JJR; Justin Reeves, JJR; Cindy Carrier, PTAC; Jen Richard - PTAC Counselor for JJR
PTAC celebrated with Louisiana Economic Development and Small Business Administration at their "2022 Louisiana Small Business Awards" event at the Capitol Park Museum on May 5.

PTAC had several clients receiving awards:

APC Construction, LLC – Harvey, LA - Keith Porta – 8(a) Graduate of the Year
Skye's Janitorial, LLC – New Orleans, LA – Fallon Evans - Minority Small Business Champion
WCJ Consultants, LLC – Baton Rouge – Willie Johnson & Kimberly Bardell – Women's Business Champion
Diamond Security Services – Baton Rouge – Lameika Washington – LED Small and Emerging  Business of the Year
Electro Medical Equipment (EME) Company – Prairieville – Leonard Carmouche - LCTCS MEP of Louisiana Small Manufacturer's Award
LifeCity, L3C – New Orleans – Elizabeth Shephard – LED Outstanding SEBD Graduate Award
Genesis 360, LLC – Baton Rouge – Craig Stevens – Small Business Person of the Year
Justin R. Reeves, Inc. ((JJR) – Houma, LA – Justin Reeves - Government Contactor of the Year

Justin has secured $56.4 million in government contract awards with Department of Defense, Department of Interior, US Dept. of Agriculture, Dept. of Homeland Security, Naval Facilities Engineering Command, US Coast Guard, and Civil Engineering Unit Miami.

It has been an honor and a privilege to work with, assist, and witness these companies' success!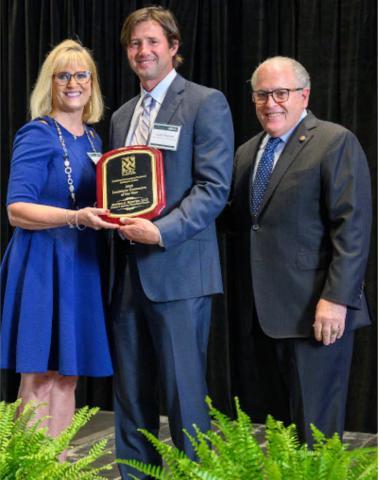 In the photo from left to right:  Cindy Carrier, PTAC Program Manager, Justin Reeves, President/Owner Justin J Reeves (JJR); Don Pierson, Secretary Louisiana Economic Development